In English
Welcome to the University of Copenhagen student sports association
If you are an exchange student and you want to do sports while being part of a cool and fun community, you should join the UCPH student sports association. Our facilities are close to the Copenhagen campuses, which makes it easy for you to get from class to your sports activity.
The main part of our website is in danish. When you navigate please make sure to translate (i.e. via browser app or similar) the full class and level description before registering for a class. It is your own responsibility to be fully informed regardring safety demands and physical requirements for participation on a team (when relevant).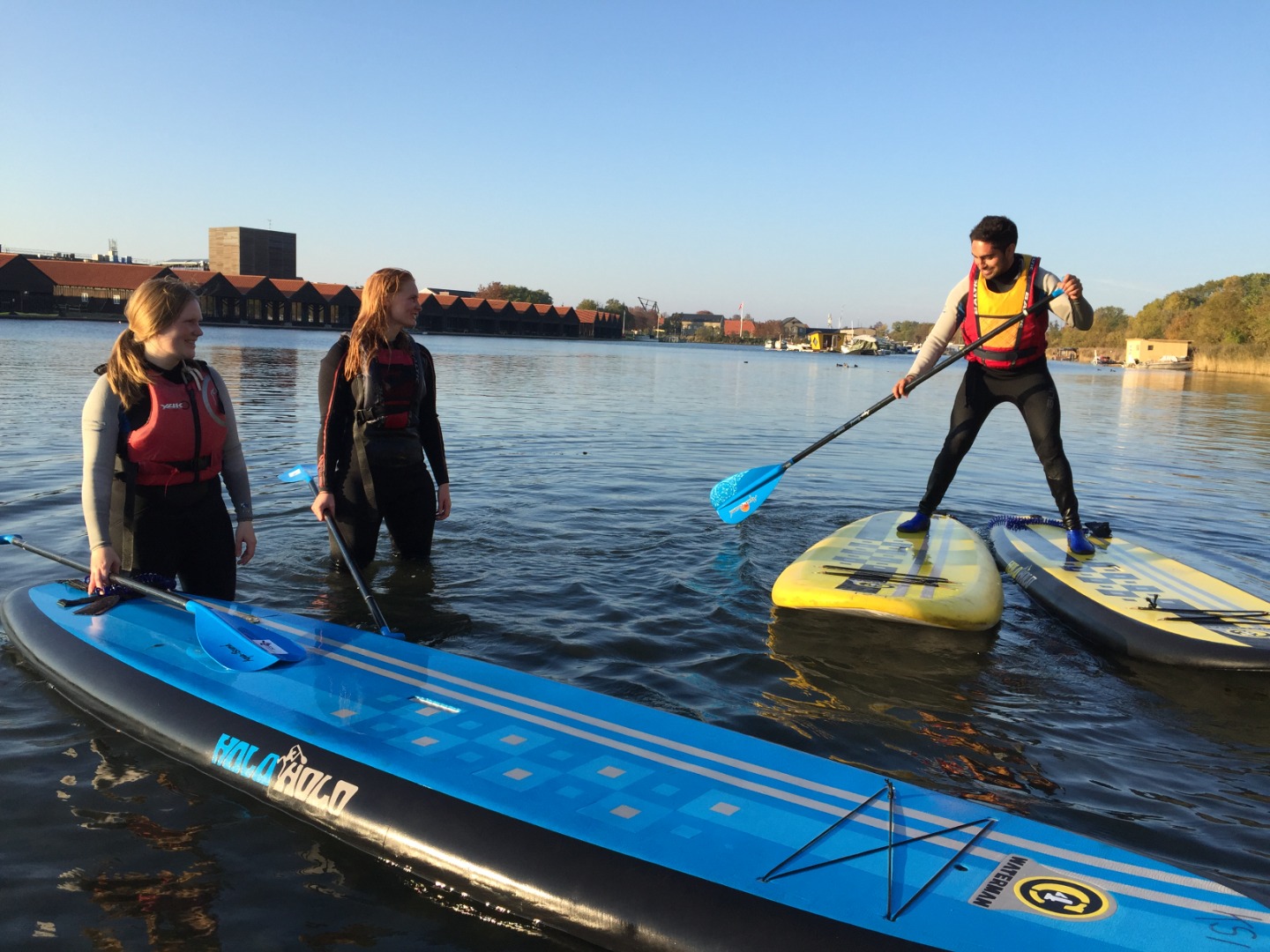 Affordable sports activities
At the UCPH Student Sports, it is our most important task to provide affordable sport activities for students. We want all students to be able to exercise and participate in social gatherings on a weekly basis, regardless of financial background. The membership fee is around € 25 and most of the different disciplines do usually not exceed € 135 for the entire season. So, what are you waiting for? Sign up! Get a full list of our disciplines and prices here.
More than 65 different disciplines
At UCPH student sports association, we want to embrace all kinds of sport activities. You can sail kayak, swim in indoor pools or do outdoor winter swimming. You can kick a ball at futsal, smash a volleyball, ride a mountain bike and much more! We can almost guarantee that we have something for you – regardless of preference. Check out all the disciplines here.
Non-profit organization!
We are a non-profit organisation that work on creating the necessary conditions for students in Copenhagen to live a healthy life while studying. There is a need for combatting stress, anxiety and loneliness in today's academic world. We want to be a vigilant part in offering social sport activities in order to stamp out these damaging tendencies.